Uniformen Der Alten Armee. Published by Waldorf-Astoria Zigarettenfabrik, Munchen.
A very rare German book (no published date, possibly 1940s?) containing 312 beautiful cigarette cards of old (Imperial and older) Army uniforms of the German provinces. Approx. 80 pp. All 312 cards are present. A must for those interested in early German military history and uniforms. Rare and beautifully presented. $550 + postage.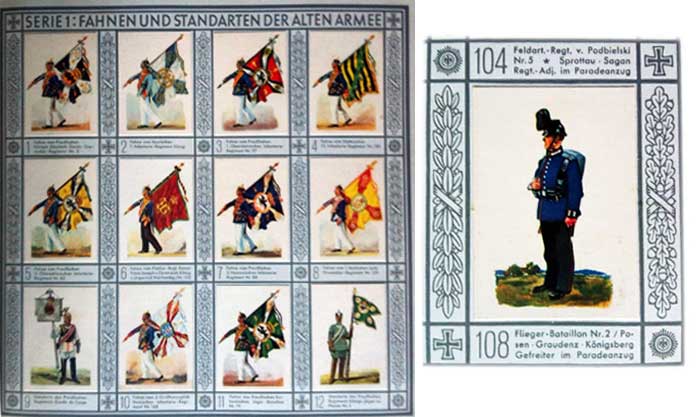 For general enquiries or for more information on the available books please use the contact form below.