Large Illustrated German Family Bible 'Illustrierte Heilige Schrift'
The much sought-after German Holy Bible, produced in USA in the 1880s. Philadelphia, USA. 1883. Leather Bound large format, 883 pp. Beautiful hand coloured illustrations. These large leather bound family bibles were the pride and joy, the treasured possessions of many German-Queensland pioneering families. Every person of German descent should own one. These Bible is in reasonable condition and contains family details. Almost impossible to find, the real 'Hens teeth' item. Beautiful. $1,900 + postage.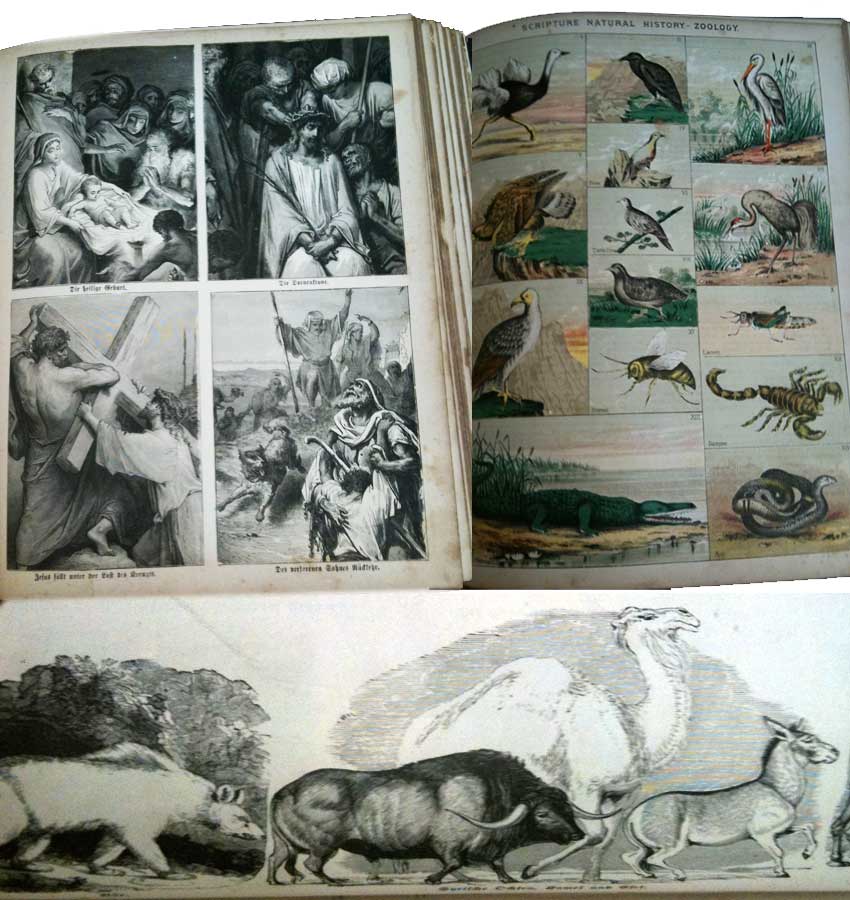 This bible contains beautiful Illustrations that include, flora, fauna, maps and biblical illustrations.
For general enquiries or for more information on the available books please use the contact form below.